Dutch Digital Conference
Since 2019 the Dutch government organises the Dutch Digital Conference every year. The first conference took place in Hilversum in March 2019, the second took place in Groningen in March 2021. Representatives from the scientific community, the world of work, civil society organisations and government exchanged knowledge and agreed to join forces to manage the rapid technological developments that are rapidly transforming Dutch society and the economy.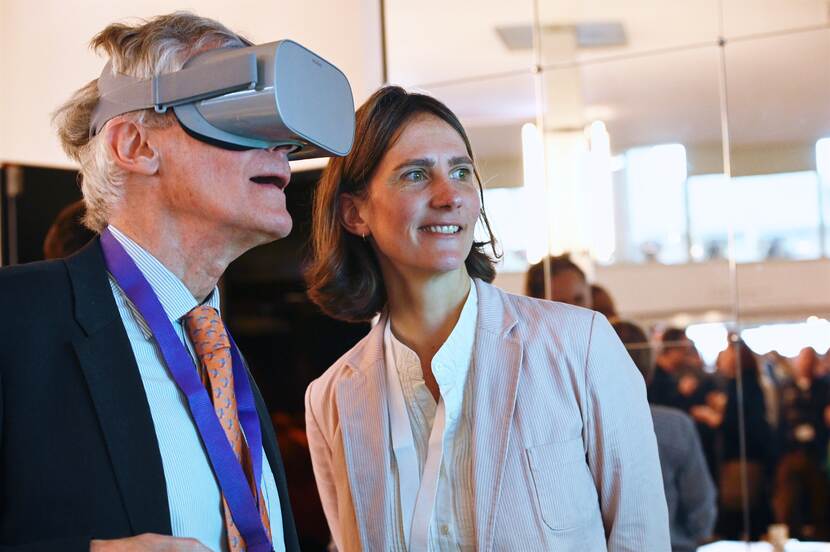 Conference as a catalyst
Digitalisation is transforming the Dutch economy and society. Taking full advantage of the opportunities it offers while addressing the challenges requires cooperation between:
public authorities

businesses

knowledge institutions

civil society organisations
The Dutch Digital Conference brings parties together and acts as a catalyst for cooperation. It is one of the ways that the government is promoting the implementation and ongoing development of the Dutch Digitalisation Strategy.
The first edition of the conference in video (English subtitles)
Curious about the mood at the first Dutch Digital Conference, the tangible results and outcomes? This concluding video with English subtitles offers an impression.
Artificial intelligence (AI)
The overall theme of the conference week was artificial intelligence, which was explored in relation to, for instance:
scientific research

ethics

social and economic applications
The aim was to share knowledge and inspiration and link up various actions. The conference programme included:
debates

workshops

plenary sessions

innovation market
The innovation market continued throughout the event.
Opening film first Dutch Digital Conference (English subtitles)
Dutch Digital Conference 2019
A photo impression of the Dutch Digital Conference 2019.